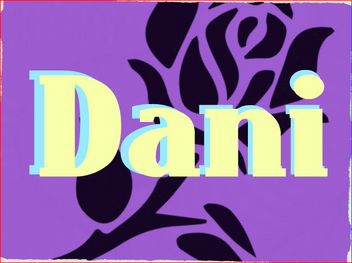 Hai thar! I'm Dani. I'm the founder of this awesome wiki. Bow down in wonder!
I'm funny and random and usually a conversation killer. I like to ask people if they want food. Alice says that I'm adorable, other people say I'm ugly. But Idgaf! My favorite colour is purple.
As you can probably tell. I love dat psycho Cato.
Don't go abusing or harassing my friends or else. Seriously I'll hunt you down and rip your limbs off. One.By.One.
M'kai? Well I'm pretty random and pervy and I love my friends, sometimes I like my internet friends more than my ones in real.
I love Pokemon!
Black Veil Brides are my favorite band.
Callam's smile <3