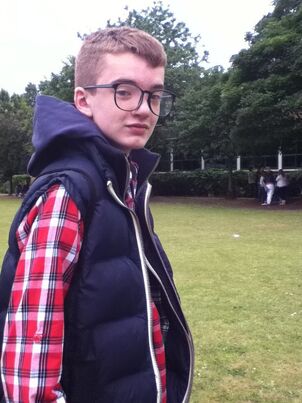 Callam is awesome. He was one of my first friends on here so yeah XD His hair is awesome, but I mainly like his smile <3.
Callam is funny and sweet and kind and everyone likes him. The only bad thing is he sometimes doubts that.
And NO his name is NOT spelt Callum...
He's quite weird sometimes, but he's really quite awesome when you get to know him.
Callam is funny: He frequently makes us giggle and howl with laughter. He is hilarious and pervy too which brings a lot of laughs.
Callam is cute: All of the girls here think he's extremely handsome. The boys think he's hot, too. With his fluffy hair, winning smile, there's a lot to love.
Callam is smart: He's perfect at nearly every subject at school and has good grades.